Forex Trading for Beginners in Tanzania
Forex Trading for Beginners for Tanzania revealed. We tested the best guide to forex trading for beginner Tanzania Traders.
This is a complete guide to forex trading in Tanzania.
In this in-depth guide you'll learn:
What is forex trading?
What is the legality of trading in Tanzania?
Which brokers do the most successful traders use?
Who is the governing body for all regulations?
What are some jargon that all beginner forex traders must understand?
Which brokers offer a sign-up bonus for first-time traders in Tanzania? 
Which brokers offer a low minimum deposit of $5 (11 676 TZS) to start trading? 
Which trading platforms offer a mobile app on IOS and Android for Tanzania Traders? 

And lots more…
So if you're ready to go "all in" with the best-tested forex trading guide…
Let's dive right in…
Updated : January 18, 2023
Forex Trading for Beginners in Tanzania
What is Foreign Exchange Trading?
👉 Foreign exchange trading usually referred to as forex trading, is the purchase and sale of currencies on the foreign exchange market.
👉 The foreign currency market runs 24 hours a day, five days a week, and is the world's biggest and most liquid financial market. Participants in forex trading purchase and sell currencies to benefit from swings in exchange rates.
👉 To engage in foreign exchange trading, you must create an account with a broker that provides forex trading services. Once you have an account, you can buy and sell currencies using mobile applications and online trading platforms.
👉 On the forex market, traders use several tactics, including technical analysis, fundamental research, and trading based on news and events.
👉 Foreign exchange trading is risky and is not appropriate for all investors. Before investing in forex trading, you must carefully assess your financial goals, degree of expertise, and risk tolerance.
The Basics of Forex Trading for Tanzanians
👉 In its most basic form, foreign exchange trading involves buying one currency and selling another. The exchange rate between the two currencies fluctuates based on supply and demand. Institutional traders such as banks, fund managers, and multinational corporations conduct a sizeable portion of foreign exchange trading. These traders may not necessarily seek to hold the currencies physically but speculate on or hedge against potential changes in exchange rates.
👉 An individual trader may purchase United States dollars, for instance, and sell euros if they anticipate that the dollar's value will increase, and they will be able to obtain more euros later.
👉 Alternatively, a company with operations in Europe may utilize the foreign exchange market to protect against potential declines in the value of the Euro, which could affect the value of its income earned in the region.
How are currencies traded in the forex market?
👉 Each currency is identified by a three-letter code, similar to a stock's ticker symbol. For example, while there are over 170 currencies in circulation, the United States dollar is involved in a huge portion of foreign exchange trading and is represented by the code USD.
👉 The Euro, the currency used in 19 European Union countries, is the second most popular currency in the foreign exchange market and is designated by the code EUR.
👉 Other major currencies include the Japanese yen (JPY), the British pound (GBP), the Australian dollar (AUD), the Canadian dollar (CAD), the Swiss franc (CHF), and the New Zealand dollar (NZD).
👉 Furthermore, the combination of these seven currencies, known as the "majors," represents approximately 75% of foreign exchange trading activity.
Forex Quotes Explained
👉 Prices are quoted in pairs in the foreign exchange market, with one currency as the base currency and the other as the quote currency. The base currency is purchased or sold, while the quote currency is utilized to purchase or sell the base currency.
👉 An ideal forex trading example is as follows; if the EUR/USD exchange rate is 1.2000, it indicates that 1.2000 units of the quotation currency (in this case, US dollars) are required to purchase one unit of the base currency (in this case, euros).
👉 If the EUR/USD exchange rate is 1.250, then one unit of the quoted currency (US dollars) is required to purchase one unit of the base currency (Euro).
👉 Overall, the price of a currency pair will rise if the base currency strengthens versus the quote currency. Conversely, if the base currency weakens relative to the quote currency, the price of the currency pair will fall.
👉 It is crucial to remember that, except for Japanese yen pairings, most currency pairs are stated in four decimal places.
👉 For instance, the EUR/JPY exchange rate may be expressed as 125.67, with the base currency (euros) quoted to two decimal places and the quote currency (Japanese yen) reported to one decimal place.
How can Tanzanians participate in forex trading?
👉 Most forex transactions are not conducted to exchange currencies (as one might do at a currency exchange when traveling) but to speculate on future price changes, similar to stock trading.
👉 Like stock traders, forex traders seek to purchase currencies whose values they believe will rise compared to other currencies and sell currencies whose buying power will fall. There are three methods to trade Forex, accommodating traders with varied objectives:
➡️ The Spot Forex Market. This is the principal foreign exchange market where currency pairings are exchanged, and exchange rates are decided in real-time based on supply and demand.
➡️ The Forwards Forex Market. Instead of completing a deal immediately, forex traders may engage in a legally binding (private) contract with another trader to lock in an exchange rate for a certain quantity of currency at a future date.
➡️ The Futures Forex Market. Traders may also choose a conventional contract to buy or sell a preset quantity of a currency at a specified exchange rate at a future date. This is conducted on an exchange rather than privately, as in the futures market.
👉 Forex traders who want to bet on or hedge against future currency price fluctuations use the forward and futures markets.
👉 Furthermore, the exchange rates in these markets are determined by the spot market, the biggest of the forex markets, and where most foreign currency transactions are done.
Important Terms and Definitions for Tanzanian Traders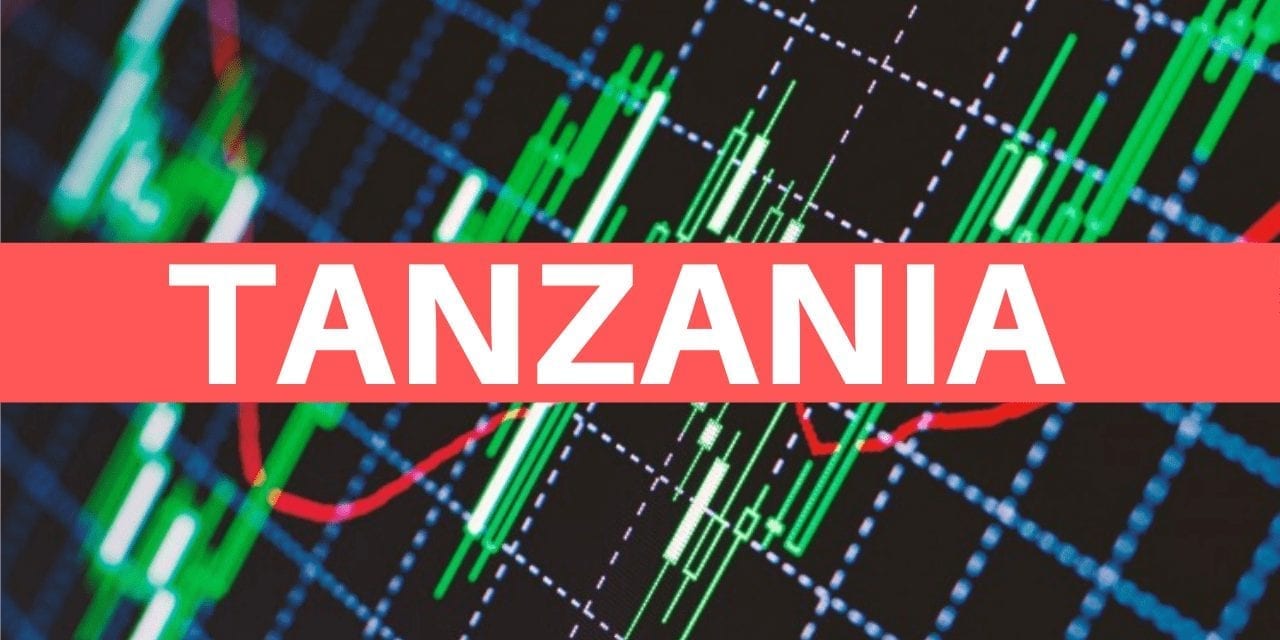 👉 Before Tanzanians can start trading, there are several terms and definitions that they must familiarize themselves with.
➡️ The Base Currency is the first currency listed and is often the one being sold.
➡️ The Quote Currency is the currency purchased or the second currency in a forex quote.
➡️ Major Forex Pairs – Currency pairings in which the US dollar is either the base or quote currency and another significant currency like the Euro, Canadian Dollar, Pound Sterling, Swiss Franc, Japanese Yen, Australian Dollar, or New Zealand Dollar are considered big forex pairs
➡️ Cross-Currency and Exotic Pairs – Both cross-currency pairings and exotic-currency pairs involve two main currencies other than the US dollar. Notable examples of unusual currency combinations are the Mexican peso and the South African rand, neither of which appear in the top ten most-traded currencies.
➡️ Exchange Rate – The exchange rate, often known as the price, is the rate at which one currency is traded for another; for example, if the exchange rate between Euros and US Dollars is 1.18, then one Euro costs 1.18 US Dollars.
➡️ Bid Price – The Bid Price of a currency pair indicates the greatest amount a buyer is prepared to pay for that currency combination.
➡️ Ask Price – The ask price for a currency pair is the lowest price at which a seller is ready to sell their currency.
➡️ Spread – The "spread" is the difference between the "bid" and "ask" price, which reflects both the "real" spread in the underlying forex market and the "extra" spread paid by the broker.
➡️ Pips – Pips, or points, are the smallest possible change in the value of a currency pair, equal to one digit in the fourth decimal place.
➡️ Going Long or Short – In the context of "going long/short," the terms mean "purchasing" and "selling," respectively.
➡️ Leverage – A valuable service is a broker's ability to provide traders with leverage (a loan) that allows them to establish bigger positions in exchange for a nominal charge and collateral.
➡️ Margin – The first deposit into a leveraged position is called the margin. It represents the shortfall between the total value of the position and the amount the broker is loaning to the trader.
➡️ Margin Call – When the sum of the trader's initial deposit and any subsequent gains or losses falls below the margin requirement, the broker issues a margin call.
➡️ Liquidity – A very liquid currency pair is one in which numerous buyers and sellers actively engage in transactions.
➡️ Support – In technical analysis, support is a term for a price level that has historically served as a bottom for a currency pair, marking a point from which the price is likely to reverse course and climb higher.
➡️ Resistance – Resistance is a key indicator used by technical traders. Whereas the support levels reveal where a currency pair has been recently supported, the resistance levels reveal where a currency pair has had trouble breaking above its prior highs.
➡️ Lot Size – Position size in the foreign exchange market is measured in terms of "lot size," with one standard lot equivalent to 100,000 units of the base currency.
➡️ Gapping – When the market starts at a different price than the day before, as might happen on holidays or weekends when no trading takes place, this is known as a "gap."
➡️ Trading Plan – The term "trading strategy" refers to a set of guidelines and procedures that traders follow before making any trades. The trading strategy lays out the parameters for entering and leaving trades and the expected risk and potential gain.
➡️ Risk Management – Forex traders engage in "Risk Management," which entails recognizing hazards in their trading strategy and tactics and taking the necessary actions to mitigate those risks.
➡️ Stop-loss is an order that investors use to restrict their exposure to potential losses in an open investment.
➡️ Take Profit is an order put by the trader to liquidate a position when a specified amount of profit is achieved, shielding the trader from loss should market circumstances swing against them, resulting in a loss of profit.
➡️ Risk-Reward Ratio is a ratio that indicates the level of risk taken by traders in comparison to the possible returns. There are two common ratios that traders are advised to aim for: 1/2 and 1/3, where the return is twice as large as the risk.
Forex Trading in Tanzania and how it is regulated
👉 In Tanzania, the foreign exchange market functions in much the same manner as it does everywhere else. Market participants may purchase and sell currencies around the clock, five days a week.
👉 The Bank of Tanzania (BOT) manages Tanzania's foreign exchange market. The BOT determines the values of individual currencies and tracks the forex market to ensure everyone is playing by the rules.
👉 Individuals and companies in Tanzania may participate in the foreign exchange market in many diverse ways. For example, a forex broker facilitates the buying and selling currency on the forex market by connecting buyers and sellers.
👉 Another option is to use an online forex trading platform to exchange currency with other market players directly.
👉 Participants in the foreign exchange market may do more than buy and sell currencies; they can also speculate on the direction of currency exchange rates and hedge against currency risk.
The Driving Forces behind Forex Prices
👉 Currency values in the forex market are susceptible to a wide range of external influences. The following are examples of some of the most crucial factors influencing currency exchange rates:
➡️ Various economic indices, such as gross domestic product (GDP), unemployment rate (UNR), and inflation rate (INF), may have a substantial effect on the value of a currency. To provide one concrete example, the value of a currency may rise against others if that nation's economy is doing very well.
➡️ Raising or reducing interest rates is one way in which central banks may affect the demand for their currency. By encouraging more foreign investment, a nation may see its currency rise if it boosts interest rates.
➡️ The value of a currency may be affected by political variables, such as political events and laws. For instance, a country's currency may rise in value if its government is stable and elections are easy to anticipate.
➡️ Speculation is a major factor in the foreign exchange market as participants attempt to profit from price fluctuations by taking positions in advance of expected movements in exchange rates.
➡️ Like any other market, the foreign exchange market is driven by supply and demand. The price of a currency can increase if demand exceeds supply. Conversely, when the supply of a currency exceeds its demand, the value of that currency may fall.
Pros and Cons of Forex Trading
Pros of Forex Trading
👉 Forex trading has advantages and disadvantages. Benefits might include, but are not limited to, the following:
➡️ Liquidity is high because the foreign exchange market is the world's biggest and most liquid financial market, with a daily trading volume of over $5 trillion. As a result, traders will have no trouble opening and closing positions and should have no trouble finding a willing buyer or seller.
➡️ High levels of leverage: Forex traders have access to high levels of leverage, which enables them to trade bigger positions with smaller amounts of cash. But remember that leverage may also magnify losses, so use it cautiously.
➡️ Trades can be opened with a little initial investment, and traders can access many currency pairs.
➡️ The Foreign Exchange Market (Forex) is active around the clock, five days a week, giving traders a lot of leeway regarding when they may participate in trades.
Cons of Forex Trading
👉 However, forex trading is not without its risks, and these may include:
➡️ The potential for loss is high in foreign exchange trading, and investors may easily lose all or more than they initially put in.
➡️ In the foreign exchange market, volatility means that large price swings in one direction or another may occur in a short
➡️ amount of time. This makes it more difficult for traders to manage their holdings and may result in substantial losses.
➡️ Complexity: Foreign exchange (Forex) trading may be difficult since it requires familiarity with various technical and fundamental analytical tools. Mastering the competencies necessary to succeed in the foreign exchange market may be time-consuming and laborious.
➡️ The success of a foreign exchange transaction is subject to market fluctuations such as economic indicators, interest rates, and geopolitical events. Exchange rate forecasting might be complicated as a result.
Risk Management for Tanzanians trading Forex
👉 As a term, "Forex risk management" describes the methods and procedures used by traders to mitigate the dangers inherent in the foreign exchange market. As a result, trading losses may be reduced, and money preserved with well-executed risk management.
👉 Foreign exchange risk management relies on numerous factors, including:
➡️ The phrase "position sizing" describes the procedure by which a trader decides how much capital to commit to a certain deal. Using position size, Tanzanian traders can easily limit their exposure to losses they cannot afford.
➡️ Stop-loss orders are instructions to sell an investment if its price hits a certain level. If the market turns against a trader, a stop-loss order will prevent further losses above a certain threshold.
➡️ The risk-reward ratio describes the proportion of gain to a probable loss in a certain deal. A risk-reward ratio is a useful tool for Tanzanian traders in deciding how much money to put into a transaction.
➡️ The term "diversification" refers to the practice of dispersing investment and market risk across a variety of assets and venues. Traders may lessen their exposure to market volatility by diversifying their holdings.
➡️ A trader's risk tolerance, tactics, and guidelines may all be found in a documented risk management strategy. It can help Tanzanian investors maintain self-control and make sound, consistent trading judgments.
Best Forex Strategies for Beginners
👉 Tanzanian beginner traders can consider adopting various trading tactics based on their objectives and risk tolerance. Here are some prevalent strategies:
➡️ Long-term investing is acquiring and keeping a portfolio of assets for a period to obtain long-term capital appreciation. It is a low-risk technique suited for novice investors prepared to adopt a more passive approach.
➡️ Dollar-Cost Averaging entails investing a predetermined sum of money at regular periods, irrespective of the asset's price. Traders can lessen the effect of market volatility on their portfolios by investing in this manner.
➡️ Trend Following consists of purchasing assets that are heading higher and selling ones that are trending downward. Tanzanians can use moving averages and other methods of technical analysis to spot trends, buy, and sell currencies.
➡️ Momentum Trading is a technique that entails purchasing assets with high price momentum and selling assets with declining momentum. Tanzanian traders can use technical indicators like the Relative Strength Index (RSI) to determine momentum and to open and close positions.
👉 Before choosing a trading strategy, novice Tanzanian traders must carefully assess their objectives and risk tolerance. Before trying to trade with real money, they should also educate themselves about the markets and practice their abilities using a demo account.
How can Tanzanians choose the Right Forex Broker?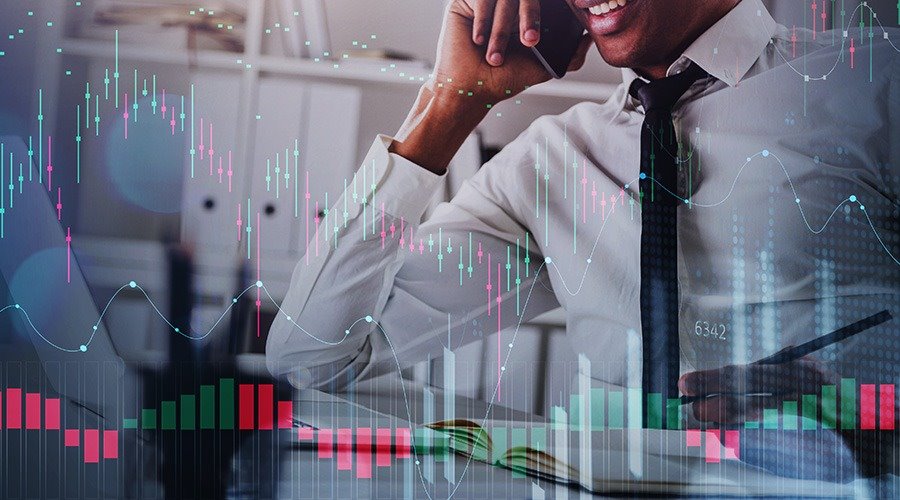 👉 Tanzanian traders must evaluate the following components of a forex broker to decide whether the broker is suited to their unique trading objectives and needs.
Regulations and Licenses
👉 This is the first vital component that Tanzanian traders must thoroughly evaluate. Reputable brokers are regulated by market regulators such as FCA, ASIC, CySEC, FSCA, and others.
👉 Tanzanians must beware when dealing with brokers with offshore regulations, such as FSA, SVG BVI, FSC, and others.
Account Features
👉 Account Features include leverage trading and margin requirement, commissions and spreads, initial deposit, additional features on retail investor accounts, and so on.
Deposits and Withdrawals
👉 Tanzanians must evaluate the payment options available, the processing times on withdrawal requests, deposit currencies offered, the withdrawal fee, deposit fees, and minimum withdrawal limits, among other trading and non-trading fees.
Range of Markets
👉 The range of markets offered refers to the number and range of tradable instruments the broker offers. Therefore, Tanzanians must consider what they wish to trade and what is available.
Customer Support
👉 Customer Support is another crucial factor, and Tanzanians must check the availability of support (trading hours), the quality of support, and the promptness with which the customer support team responds to queries.
Trading Platform
👉 A trading platform is the Tanzanian trader's portal to the financial markets. Therefore, traders must ensure that the trading platform has the necessary technical indicators, fundamental analysis, technical analysis, economic calendar, charting, newsfeed, and other tools they may need.
Education and Research
👉 Education and Research come in handy to both novice traders and experienced investors. Education includes some of the following:
➡️ eBooks
➡️ Trading guides
➡️ Trading knowledge on leveraged products
➡️ A risk warning on complex instruments
➡️ Educational videos
👉 Research can include some of the following:
➡️ Trading tools
➡️ Commentary
➡️ Status of International Markets
➡️ Price movements
➡️ Market sentiments
➡️ Whether there is a volatile market
➡️ Exchange Rates
➡️ Expert opinions and other resources can help experienced traders make informed trading decisions.
The Best Forex Brokers in Tanzania
👉 This article lists the best brokers that offer forex and CFD trading to Tanzanian traders. In addition, we have further identified the brokers that offer additional services and solutions to Tanzanian traders.
Best MetaTrader 4 / MT4 Forex Broker in Tanzania
👉 Overall, FxPro is the best MT4 Forex broker in Tanzania. FxPro provides a variety of account kinds and trade execution capabilities and is a leading MetaTrader broker.
👉 FxPro provides access to more than 400 Contracts for Difference (CFDs). Additionally, the site delivers a collection of instructional materials and analytical tools.
Best MetaTrader 5 / MT5 Forex Broker in Tanzania
👉 Overall, BDSwiss is the best MetaTrader 5 Forex broker in Tanzania. Multiple asset classes may be traded with the various trading methods on the MT5 platform supplied by BDSwiss.
👉 BDSwiss' innovative research and instructional programs and its comprehensive array of MT5 trading tools might be advantageous to traders of all levels of expertise.
Best Forex Broker for beginners in Tanzania
👉 Overall, AvaTrade is the best forex broker for beginners in Tanzania. AvaTrade offers user-friendly trading platforms and a wide range of educational resources and materials, including webinars, educational videos, eBooks, and more.
👉 AvaTrade also offers a demo account funded with virtual money. The demo account lets Tanzanians trade in live markets risk-free, allowing traders to build experience in forex trading.
Best Low Minimum Deposit Forex Broker in Tanzania
👉 Overall, Exness is the best Low Minimum Deposit Forex Broker in Tanzania. Tanzanian traders can register an account with Exness with a minimum deposit of 23,300 TZS ($10). This deposit allows them to trade over 270 instruments across asset classes.
Best ECN Forex Broker in Tanzania
👉 Overall, RoboForex is the best ECN Forex broker in Tanzania. RoboForex welcomes traders utilizing Electronic Communication Networks (ECNs), and a $10 minimum deposit is needed to get started.
👉 ECN Accounts with zero-pip spreads are distinguished by their high liquidity and constant speed of transaction execution.
Best Islamic / Swap-Free Forex Broker in Tanzania
👉 Overall, XTB is the best Islamic / Swap-Free forex broker in Tanzania. XTB provides Tanzanian traders with a Swap-Free Account that may be utilized to trade many asset types. Tanzanians may utilize the xStation5 across several devices and benefit from its research, teaching, and other unique capabilities.
Best Forex Trading App in Tanzania
👉 Overall, NinjaTrader is the best forex trading app in Tanzania. In addition, NinjaTrader provides CQG Mobile and NinjaTrader mobile for usage on iOS and Android smartphones.
👉 These innovative applications enable Tanzanians to trade straight from the charts, execute automated trading techniques, and have access to comprehensive analytical data.
Best Nasdaq 100 Forex Broker in Tanzania
👉 Overall, IG is the best Nasdaq 100 Forex broker in Tanzania. IG is one of the oldest stock exchange-listed brokerage firms in the world. IG provides over 19,000 tradable financial products, such as CFDs on Nasdaq, and shares featured on this renowned index.
Best Volatility 75 / VIX 75 Forex Broker in Tanzania
👉 Overall, HFM is the best Volatility 75 / VIX 75 Forex broker in Tanzania. In addition, HFM is a popular STP and ECN broker that offers over 1,000 CFDs that can be traded, including VIX 75.
👉 As a result, Tanzanians can expect competitive spreads across flexible account types and powerful trading platforms.
Best NDD Forex Broker in Tanzania
👉 Overall, OctaFX is the best NDD Forex broker in Tanzania. OctaFX is an ECN, and STP forex broker offering EUR/USD spreads beginning at 0.6 pips and commission-free trading.
👉 OctaFX is a non-dealing desk (NDD) broker that provides user-friendly trading software, a choice of two flexible accounts, and cost-effective entry points for trading forex CFDs.
Best STP Forex Broker in Tanzania
👉 Overall, Pepperstone is the best STP Forex broker in Tanzania. Popular STP and ECN broker Pepperstone combine liquidity from Barclays and HSBC. In addition, Pepperstone offers many execution venues, including Sucden Financial, GAIN Capital, and others.
👉 This liquidity guarantees that Tanzanians get the most competitive pricing, with spreads beginning at 0 pips on liquid products such as the EUR/USD.
Best Sign-up Bonus Broker in Tanzania
👉 Overall, JustMarkets is the best sign-up bonus broker in Tanzania. JustMarkets gives newly enrolled Tanzanian traders a no-deposit incentive of 30 USD upon account registration and verification.
👉 Once Tanzanians have deposited their first cash, they are eligible for extra trading incentives, giving them a head start in a fast-paced, competitive business.
Conclusion
👉 Forex trading is a risky and intimidating endeavour. However, this should not dissuade Tanzanians from starting to trade. There are countless resources available that can help Tanzanian beginners get started with their first trade.
👉 However, Tanzanians must ensure that they have a solid trading plan, tested trading strategies, and a clear idea of what they aim to achieve and what their realistic profits could be.
FAQ
What is forex trading, and how does it work?
When you trade Forex, you buy one currency and sell another simultaneously. The two currencies you buy and sell are called a currency pair. So, for example, if you buy the EUR/USD currency pair, you are buying the Euro and selling the US dollar.
What are the best forex trading strategies for beginners?
Beginners can try several forex trading strategies, including long-term investing, trend trading, and more. The suitable strategy will depend on their trading timeframe, objectives, skill level, and risk tolerance.
Who controls the forex market?
The foreign exchange market is decentralized, meaning a single institution does not control it. Instead, it consists of a worldwide network of buyers and sellers who exchange currencies.
However, several institutions control the foreign exchange market and affect currency supply and demand. These institutions include central banks, commercial banks, and others.
What is the best forex trading platform for Tanzanians?
The best forex trading platform for Tanzanians is AvaTradeGo, a mobile forex app that allows them to trade from anywhere, at any given time, given that the markets are open.
Who are the Top 10 players in the forex market?
The top ten participants in forex trading are Central and Commercial Banks, Governments, Hedge Fund Managers, Exchange-Traded Funds, Forex Brokers, Multinational Corporations, Retail Traders, Institutions, and Regulators.
How big is the forex market?
The foreign currency market has a daily average turnover of over $6 trillion, making it the biggest financial market in the world.